Working Together
Here are the ways I am working together with clients to cultivate a mind-body connection, tap into what they truly desire, and create an inspiring & aligned future:
Exploration Call
This 20-minute complimentary call is an opportunity to tell me your story & learn about how we can work together. You can ask allllll of the questions & may come away with more clarity & confidence - answers beyond my program.
Let's get started — book your exploration call today!
---
Ground to Grow Accelerator
This one-time 45 minute coaching session will help you understand exactly why you are feeling stuck & overwhelmed, plus tangible steps that you can do to find more peace and fulfillment.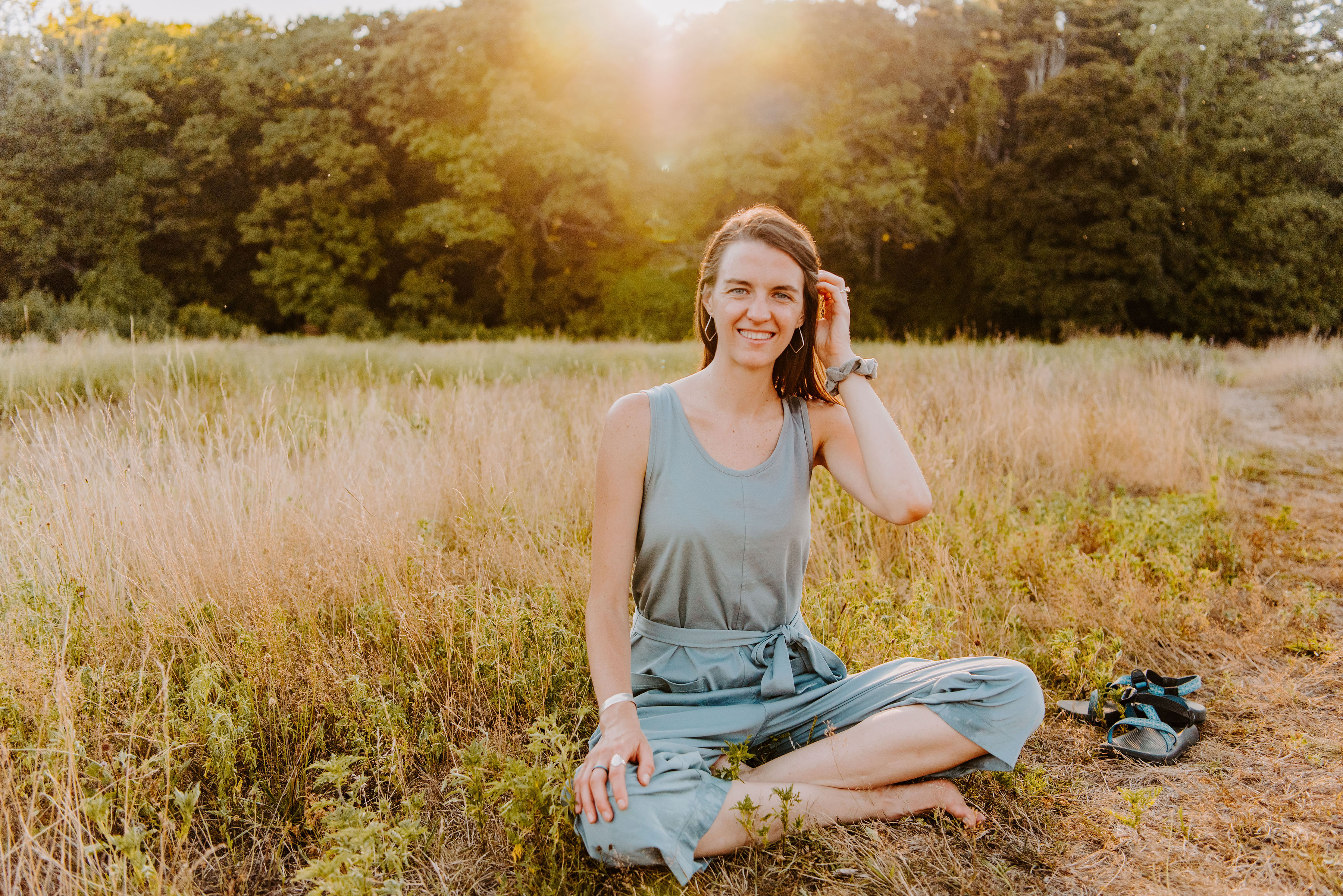 Tell me more!
Let's jump into your life and establish where you're at 📍 and where you want to go. If you're like most people, your daily life hardly allows intentional time for reflection, evaluation, and envisioning the future. This 45 minute session is all about gaining little insights that will help you achieve powerful results.
The Ground to Grow Accelerator will help you to:
Assess your life aspects — Through an assessment, you'll create a whole picture of your life
Envision success — Get crystal clear on what matters and what you want your future to look like. This way you stop flirting with different ideas of what success looks like, become radically clear on your own definition, and gain more confidence.
Define roadblocks — Gain insight into what might be making you feel stuck, constantly overwhelmed, or unfulfilled. You'll be able to leverage this powerful insight to build epic goals that you'll really follow through on!
Establish goals — Oh yes, you'll have takeaways! You will craft 3 actionable steps that will infuse joy, decrease stress, and revitalize your daily life.
Read what people are saying about Ground To Grow!
Ready to jump in? Schedule your session now!
Root to Rise 3 Month Program
My signature 3 month, 1:1 coaching program is for those who are ready to create long-lasting change. Embark on a journey of dedicated self care, self discovery, and aligned action.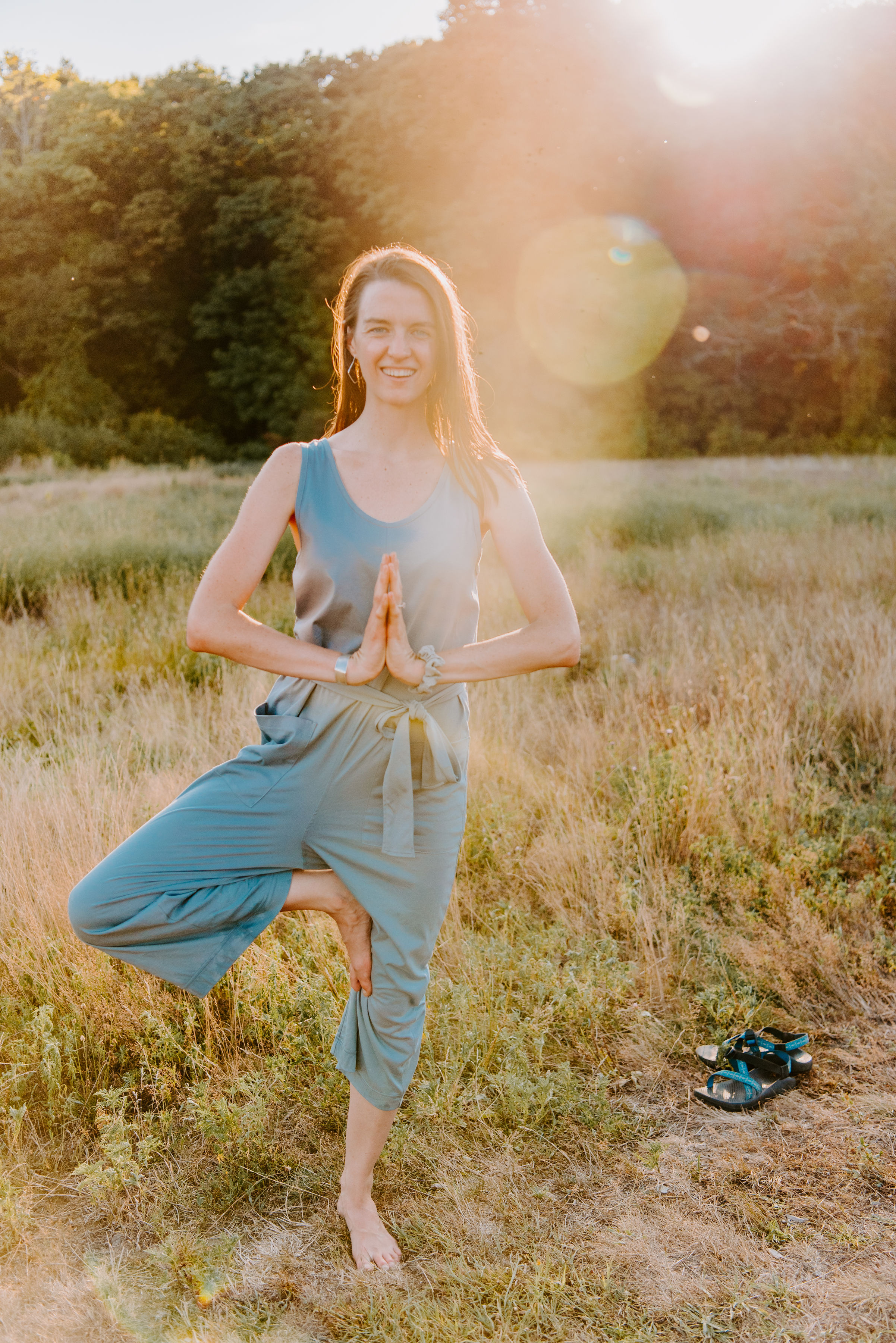 Tell me more!
How would it feel to have complete clarity around your goals and career path, feel confidently you, and kick overwhelm to the curb? Yea, that's what you can expect in this program. In fact … you will likely feel more emboldened and clear after just the first session.
We start with a 90 minute session tackling a whole-life evaluation and from there you can expect weekly homework, accountability, and (of course) me having your back all along the way. Making a career change? Let's do it! Navigating your life purpose? I got you! Looking to leap into bliss and live your own life instead of others' expectations? Yessss we'll make it happen!
Let's skip the small talk and get you alllll the details:
The 3-month Root to Rise Program will enable you to…
Explore all that makes you, you — Through journaling, visualizations, and assessments you'll gain deep self awareness and purpose.
Discover your core values and make all future decisions from a place of intention - Let's take the guessing out of decision making & create easy-flowing success.
Simplify your life & infuse joy — We'll talk about mindful rituals, minimalism, prioritization, and celebrating things that matter. Simplicity is a core principle of my coaching because I believe your life can be simple and full!
Cultivate a mind-body connection that will help you prioritize your well being and make lasting change . Set aside your expectations for needing how-to guides and expensive wellness trends, we're taking things a little deeper here! Here you'll face your inner monologue and self-sabotaging stories. We'll talk about how to develop a fresh mindset that is more aligned with the confidence and fulfillment you hope to create.
Create an inspiring future — Once you've built the foundation, developed clarity around your future, and connected to your whole self - your potential is limitless. You establish goals and action steps to get you there and have me as your accountability partner & cheerleader as you root and rise.
---
Not finding what you're looking for? I also do customized programs that tailor to your schedule and needs.
Click or tap here to book your first session today!
Questions? Check out the FAQ or send me a message!
---
Let's get started!
Setup your free exploration call.
This 30-minute complimentary call is an opportunity to ask questions and learn how Sheila Anne can help you transform your life:
---
Hannah G.
"My session with Sheila Anne exceeded all of my expectations! For a while I have been struggling with how to find my career path and I went into the session with Sheila Anne hoping to find some clarity in this aspect. What I learned is that to find this answer I have to dig into another area of my life in which I have been struggling – spirituality and connection to myself. In the 45 minutes I had with Sheila I managed to dig deep and discover how specific moments in past may be contributing to some limiting beliefs that I hold. I felt very comfortable in the session which enabled me to open up and discover my deeply held beliefs that are holding me back!Sheila asks prompting questions which enable you to find the answers within yourself in a supportive, safe and encouraging way. I highly recommend working with her if you have any blocks in your life or just want to feel more grounded!"
Jessica S.
"Working with Sheila was a wonderful experience. I sought her guidance regarding limiting beliefs surrounding a new career venture and in our short time together she was not only able to help me name and clearly identify those limiting beliefs, but also begin exploring alternate beliefs that are more supportive. She held space beautifully and her grounded, calm presence could be felt through the screen. By the end of the session I was feeling much more rooted and confident in myself and excited rather than scared shitless"
Brianna M.
"Before my session with Sheila, I was a little nervous. I knew I had things I wanted to work on, but I wasn't sure if I would be able to find the right way to articulate them. But right away, Sheila helped ground me and provided a safe space by taking the time to work on breathwork and centering before we got started. I really enjoyed the questions she asked, and I felt that I was organically able to find answers without it feeling forced. She is also an incredible listener and was able to repeat back things I said verbatim and worked with me to unpack deeper meaning on them. After our session, I felt energized and excited and that feeling continued for the rest of the day. Thank you so much, Sheila!"
FAQ
How do I know if coaching is right for me?
→
Life coaching is an effective way to progress your life into one that feels aligned, empowered, and fulfilling. Coaching is designed to continually give power back to the client, to cultivate more growth and self-understanding. If you find yourself feeling like you might not be doing what you really want to do, in your career, physical space, relationships, activities, etc., life coaching can help you gain clarity in your future and take actions toward transformation. Different coaches will have different approaches and niches, so clients have options of the type of coach they want to work with. I specifically focus on health & wellness, life purpose, career coaching, and managing grief & change. To learn more about if we are a good fit, sign up for a complimentary 30 minute call.
How is coaching different from therapy?
→
Therapy can be an amazing tool for working through past experiences, and with the right therapist you can create a beautiful space for healing and personal growth. On the other hand, life coaching is future-focused and progress oriented. Sessions will focus on where you are and where you want to go. Though we may touch on the past to gain more perspective and context, we will always be bringing it back to the present and the future. I will also support you with accountability tools and homework, because I know that many of the successes and the "a-ha"s actually occur outside of our time together.
Where are the coaching sessions held?
→
Most clients and I meet via video conferencing. I use a platform that allows us to meet in a private room and communicate in real time with clear video and sound. I send a meeting link prior to our scheduled appointment. Alternatively, we can meet via phone calls.
What can I expect to get out of coaching with Sheila Anne?
→
Since life coaching is a client-driven experience, you are in the driver's seat. Put lots of effort into our sessions & into your life in between, and you will be rewarded exponentially! Each time we meet, you will come with something specific that you want to focus on (yes, it's ok if the conversation organically takes a new direction if that's what you want!) and it's my job to support you with tools and additional perspectives. At the end we'll decide together what actions you will be accountable for before our next session, so you are always moving forward toward your goals. Each time we meet we will celebrate any accomplishments, and you also may always share personal frustrations and questions.